Well the early tulips are starting to come up! It's so nice to see a blush of color in the garden again.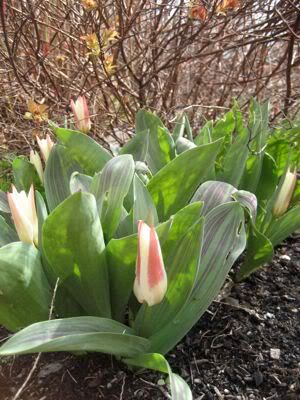 My tomato is lookin' good too! I was worried there with my enthusiastic feeding of the seedlings when they were probably too young to handle it. Right now though they're just growin' along at a good pace. I'm pleased too that they don't seem to be too leggy.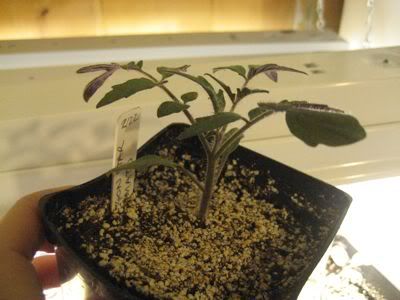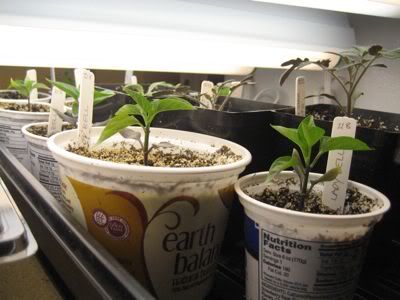 Even the "purple peppers" have become less purple and are doing well. ::g::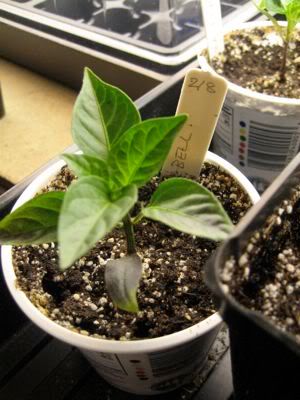 The blueberry bushes are starting to leaf out too, especially the southern highbush. The northern ones are still sleepy.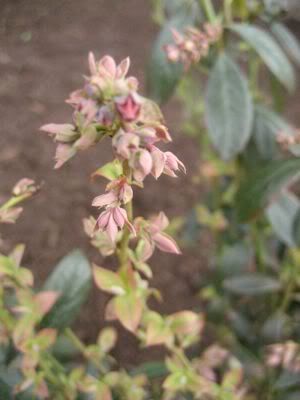 ..and one of the pretty blooms on the little ornamental tree that borders our yard with the neighbor.