Well my seed taters weren't quite ready to plunk into the ground on St. Patty's Day so I've left them on the window sill to sprout a little before hacking them up and putting them in the dirt. It's the great potato experiment this year. I've got potatoes I've started from seeds...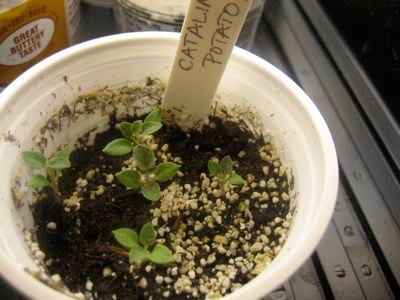 Seed potatoes from the nursery....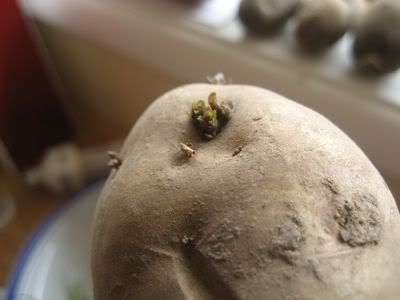 ...and taters from the store...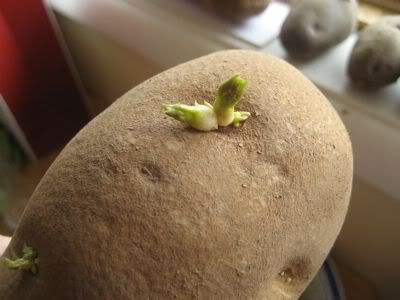 My plan was to put them in the ground on St. Patrick's Day but they weren't quite sprouted enough. Now my plan is for this Sunday when I put all the seedlings into the garden. I cut them up into little chunks this morning and set them back on the window sill on paper towels to dry out a little. I hear this will help keep them from rotting in the ground once they're planted.
My only hesitation is with the store bought potatoes as I'm not sure if they're carrying any diseases or how they've been treated... GMO's? Who knows? They were a cheap bag of spuds from Costco so I can just assume the worst. Heh.
Ideally I'd like a
build as you grow potato bin
(or two) like Sinfonian's but I didn't plan on it this year. I'll have to give it some good thought and try to figure out where I can tuck one of these maybe next year.