Once upon a time I was just a shrub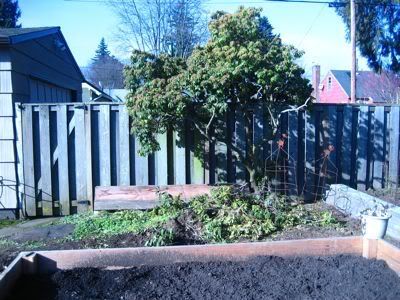 Now I'm an unsightly new garden bed *with so much potential*! (Promises it will be worth it for having removed the bush which I feel much guilt about)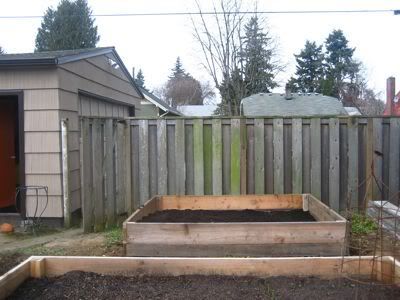 And my blueberry bushes didn't get totally destroyed by our extra cold and snowy winter... they have little buds all over them.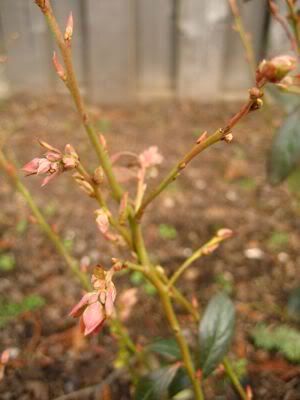 Spinach or weed? I can't tell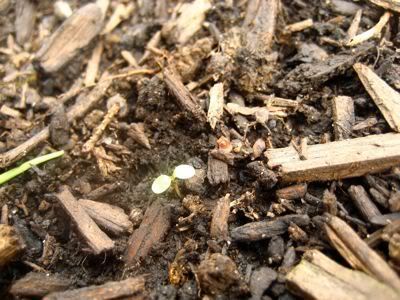 Also sprouts of the day: Potato (from seed!) and artichoke which took five days. Zoinks. Still waiting on celery.
Bonus: DH fixed my leaky rain barrel (we think. It hasn't rained since this morning so we'll see tomorrow).
Currently: 46.1 °F and Overcast
Windchill: 44 °F
Humidity: 63%
Dew Point: 34 °F