"Seeeee!? It's not too early to start planting seeds!"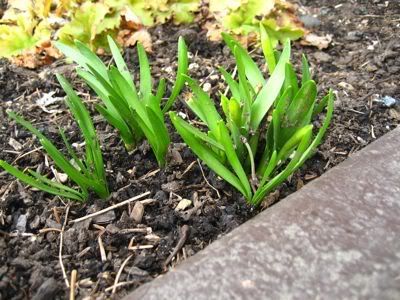 It's so nice to see a little life in the garden even if they are calling for snow again on Sunday. ::groan:: Granted they're most likely crocus (I honestly don't remember what I planted there last fall - I had too many bags of bulbs. lol Not a bad thing unless you loose track!)
I'm hoping that these will be coming up soon too. They were the most beautiful color. I just had to take a picture (which of course does them no justice). I started the germination process last night. Yay! Looking forward to early spring salad. (These are lettuce seeds)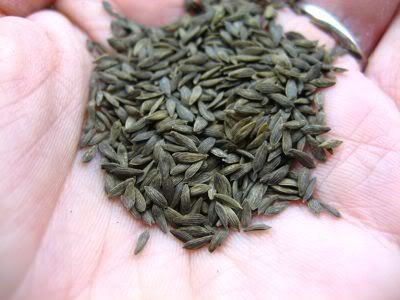 I had a little help lining the flats with moss. I'm sure this would've been a much cleaner process without the help of a three year old! But she was having fun... whatcha gonna do?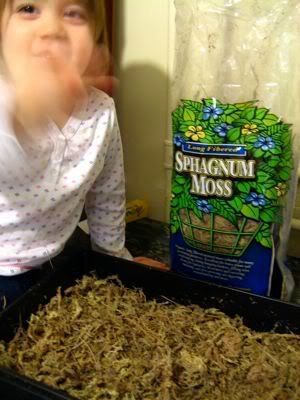 And for those of you who love to look at dirt in trays. *Look*! Dirt in trays!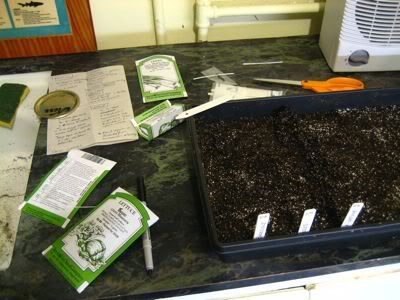 The new seed set up! What a buggar to put together. It should've been simple but it seems even the easiest tasks sometimes cause a bit of a challenge. However it was extremely satisfying when it was all done. =)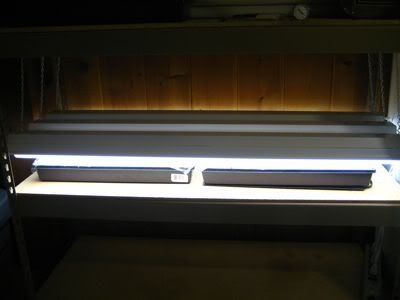 I set up two trays one with a heating mat which has has kept the soil consistently at 82° and one without any other heat source which started out at 72° but dropped to 62° this morning. Note that the lights were off all night too. It's my little experiment to see if I should invest in another heating mat! (Which set of seeds will germinate first?)