So of course today is the day that the
garden watersaver
arrives. We've had a week or more of cool but sunny days and today it rains. Why couldn't it show up yesterday? I want to hook up the rain barrel so bad! Bah.
At least I started the tomatoes last night. And I'm braving potatoes from seeds... also started last night. I didn't write up the whole little thing I usually do. Busy, busy. I might also have to bust out the Square Foot Garden book again - I think I can squish more plants into my beds then I've been planning for.
I still can't tell if I'm being taunted by weeds or if I really did get a little spinach sprout in the garden bed. Now there are two of them.
And since everyone else has been flaunting their seedling trays here are a few pictures of mine.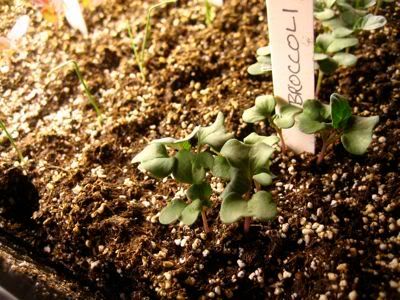 Oh does anyone know what it means if your sweet pepper leaves turn purple? Are they phosphorus deficient?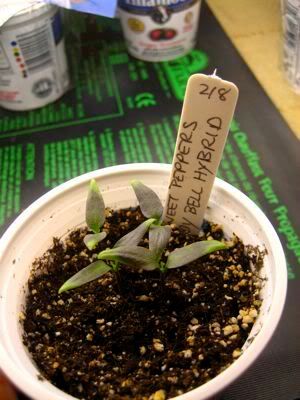 And my friend wants me to grow a
Loofa
for her.. lolz. She's funny. I'm not sure but I think it might be too late to start one and where in the world would I put it? Anyone have any luck growing these in the PNW?
And holy cow - I just realized I didn't start my artichoke seeds?! How did that happen?! Aw man... I wonder if it's too late. =(