Really? I haven't posted here in almost three weeks?! Whoa. Sorry all! Life was busy and then it came to a screeching halt. (I've had the stomach flu for the past week) but hey! Now I've got time to sit down and talk about dirt! (and the lovely plants that grow it in)
So, I finally got to harvest something - woo! Mostly I grow the radishes for DH who loves them. I'm not a big fan but I do like them on fish tacos. I hope I don't miss my window of opportunity here... (stomach flu + fish taco = bad idea). Maybe once these are gone I'll plant another round in the same spot.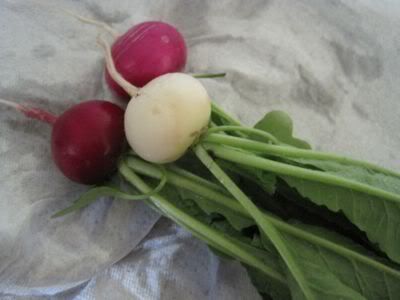 The sacs of orb weavers have been hatching all around the property this spring. I love it when they're so teeny tiny (size of a pin head each in this picture). The kiddlet refers to them as Halloween Spiders because of their yellow and black coloring.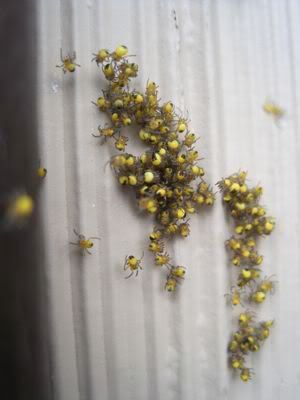 Speaking of the kiddlet, she's started her very own little garden in a pot on the front porch. It's not much yet but I hope it does well for her. She picked out the seed pack herself in late winter.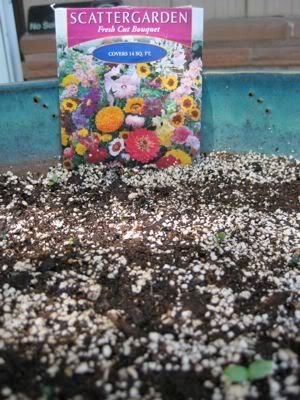 The large iris are just coming into bloom in the front. They're so pretty.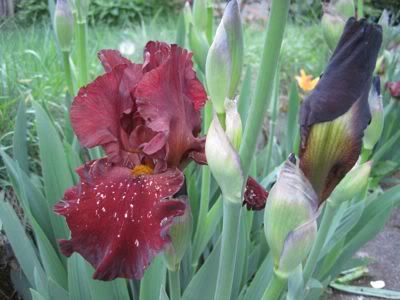 We had our last average frost date pass a few weeks back so I was able to plant out quite a bit. I'm a little more cautious this year however as the temps have been on the cool side. So for the first time ever I used water cloches. It was interesting setting them up.
You can see the wee little melon plant to the left of the bucket? That's what I'll be protecting.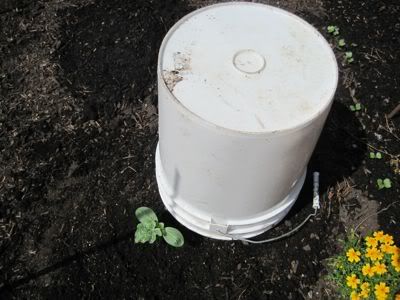 I put the bucket over the plant and set the plastic cloche around the bucket which offers both support and temporary protection for the plant.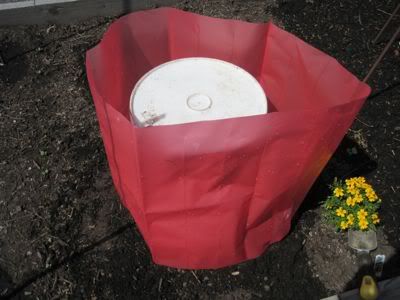 Here I fill the little compartments with water.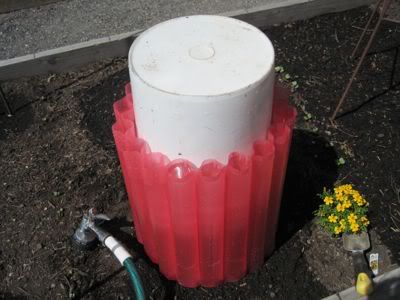 Then I remove the bucket.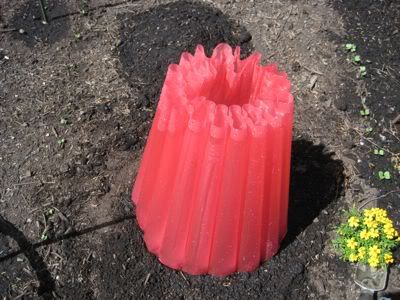 There's the little melon all tucked in!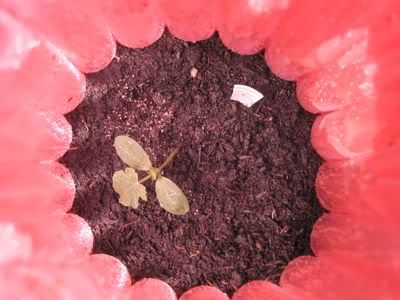 Tomatoes shouldn't be put out in the garden with temps lower then 55* at night unless they're cloched. They shouldn't be put out at all if the night time temps are lower then 45* (or so I've been told) as it stunts their growth. So being the impatient tomato lover I am - I put them in the garden with their fancy new little red hats. It's still hovering around 45* here at night so they'll keep their covers on for a good while yet.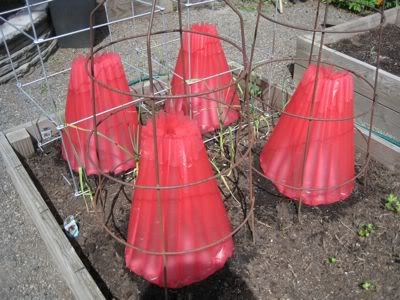 The tomatoes don't seem to mind the water cloches at all. I also put them over the melons but they don't seem nearly as happy. I know it's because it's too cold for them even with the protection. Also I've got some gnawing little critters that have trapped themselves in with the melons. I put out some Sluggo in the hopes it'll take care of it. I haven't been able to check in a while on them since I've been stuck in bed. The one day I did sneak out side to check on the babies I got scolded for being outside and chased back into bed. I'm hoping to sneak back out there again this afternoon. Heh.
What else is going on in the garden? Oh yes, the dreaded Cabbage Worm Moth is back. I've been out checking the broccoli and squishing the little eggs off the undersides of the leaves. I was pretty vigilant about it, hope none of them have hatched while I've been stuck inside.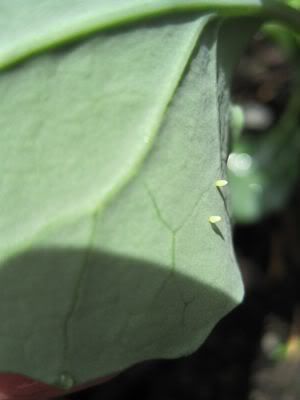 Apparently I was also half asleep in March when I planted the potatoes.. they accidentally went in under where I'd planned on planting spinach. Now it's just a big mish-mash and I know the spinach will suffer for it. I finally get the spinach to grow and now this! Bah! It makes me so! ::grumble-grumble-grumble:::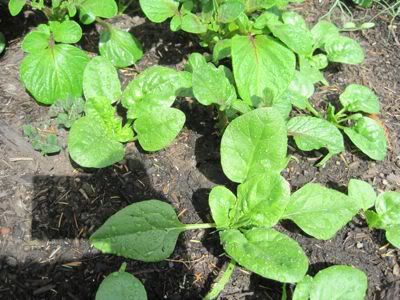 Since the taters are doing really well already I've hilled up around the russet which came up first. I'll hill up the other varieties as soon as they're a little bigger.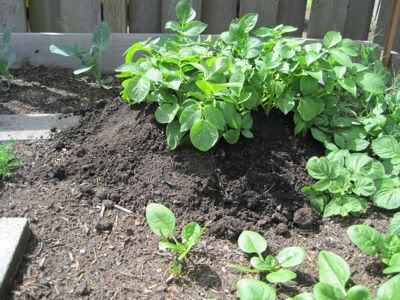 Waiting for the lettuce to get a bit bigger too. I can hardly wait for the first spring salad...