Today I should've been in bed recuperating. Alas, I found myself sitting in the garden reading a book and drinking coffee. It was such a lovely day reaching just to 80*F/26.6*C and how could I stay inside after a long wet cool spring? So there I found myself again in the garden. I thought to myself, well, planting just *one* row of corn wouldn't be too strenuous. Oh, and I've been meaning to put my cilantro starts in the ground too and well the next thing you know I'm doing all sorts of things I really shouldn't be doing because I'm sick you see. However the allure of the garden was too strong to over come. I did totally crash late in the afternoon for a three hour nap though. Perhaps I over did it?
Being the studious gardener that I am, I took copious notes.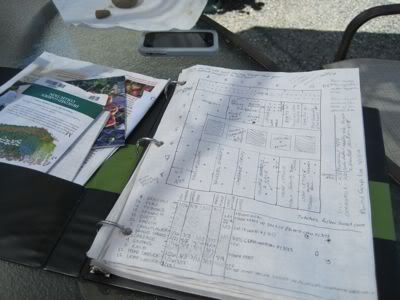 Soon to be a tasty strawberry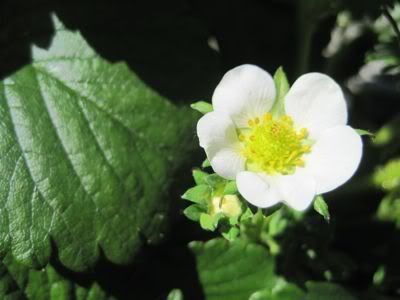 Happy sunny marigolds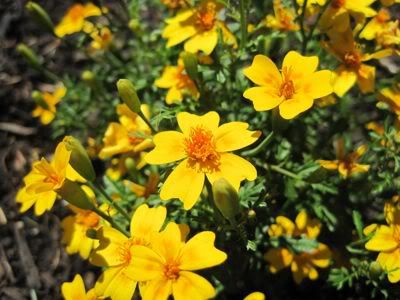 The last of the pasque flowers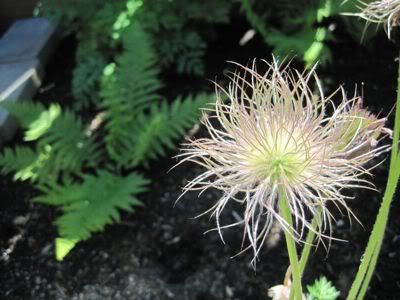 Bleeding Heart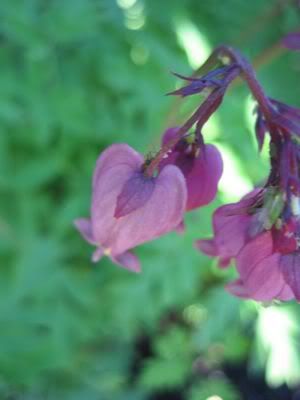 Baby peaches *Squeeee*!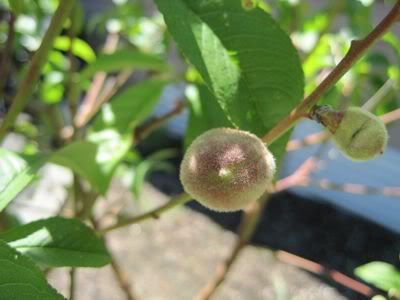 Chive flowers - I love how pretty these are.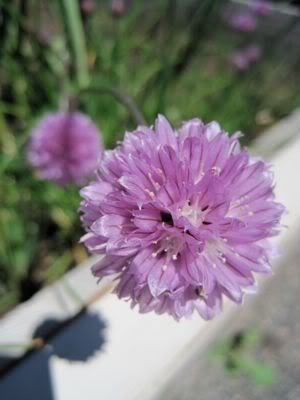 And the uninvited guest, the ever present dandelion, beautiful in its own right.