(Complain Train comin' through!) Oh, oh, oh I am getting so very sick of this cool wet weather. Sick, I say, sick! ::shakes fist at sky:: My garden doesn't like it much either. Everything is too wet. It took a break for a few hours today, long enough to get out and poke around for a minute or two but not much more then that.
The corn, peppers and basil are overwatered at this point. See the lovely yellow that says, Okay enough rain already!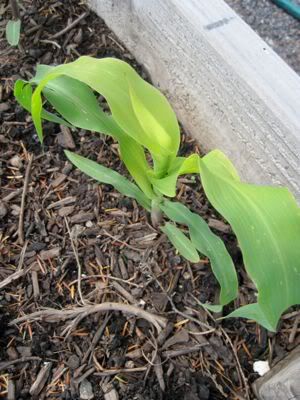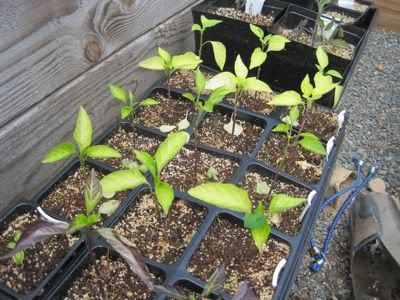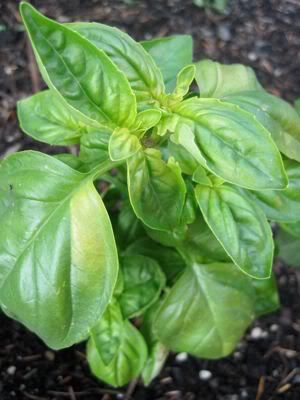 Plus with all the wet I didn't get a chance to mow the lawn for the past couple of weeks, till today anyway. It's gotten a bit out of hand, though not quite as bad as before. I'd rather use the push mower but with the grass so wet it won't push through it. So yay for the gas mower in this case.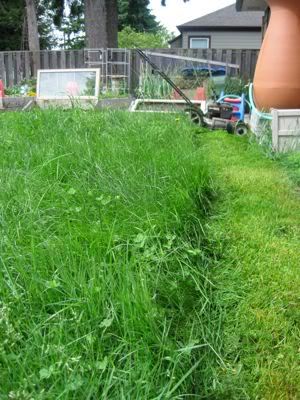 Then there are the fungal issues that are starting to crop up too. The cilantro is getting some sort of weird subtle bumpy texture to it but it's not the worst of it. Tomorrow for Death Day I have a real treasure to share. ::sigh:: I wish I didn't. I haven't killed anything in a long time!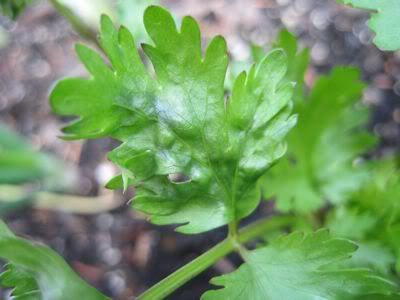 The poor tarragon is looking pretty shabby too. The weather is rather conducive to happy slugs, snails and rolly-pollies.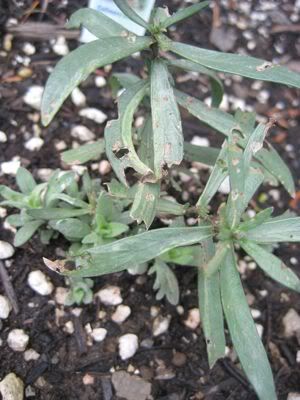 On the other hand the bee's were out today pollenating the thyme.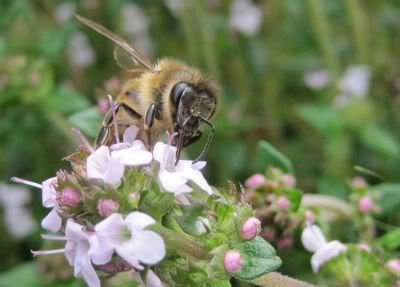 The sage is also in bloom and dealing okay with the rain.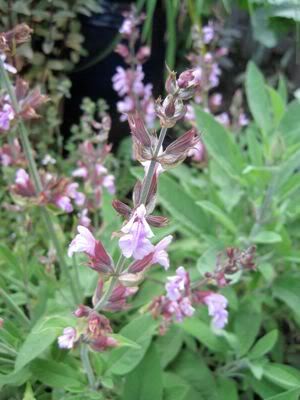 My lettuce is somehow managing to be slug free and looking good.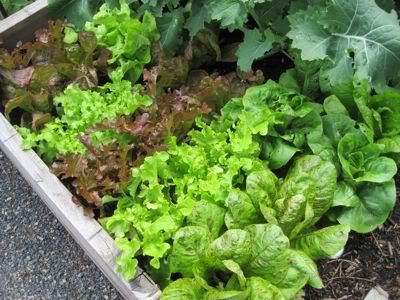 The potatoes (giant pile of plant on the right) are still going nuts.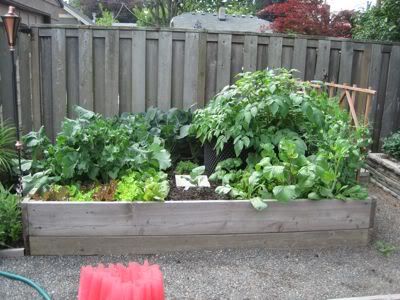 And of course all the natives are going nuts on the north side of the house.