We're eating a lot of tomatoes these days. They sure are good I just wish there were a bit more so I could make sauce or salsa with them. Mostly the grape tomatoes have been going nuts. Not that I mind...
I had nachos with spiced ground beef, cheese, a load of tomatoes from the garden, a splash of lime juice a bit of dried cilantro and glop or two of hot sauce for lunch the other day.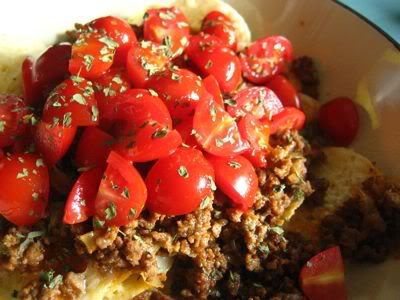 Tonight we had grilled steak with grilled grape tomatoes and green onions. The rice was herbed with fresh time and onions both from the garden. I do love summer.