Wow - I've really gotten away from this blog haven't I? How'd that happen? Hope everyone's had a great last month of summer.
I did manage to get a few fall crops planted around mid month: red and green cabbage, broccoli and cauliflower. Unfortunately it was bad timing as we were headed out to the coast to spend the week in a beach house. I was so nervous about leaving them in the heat that I left the starter cups on the south side of the seedlings full of water to both cast shade and keep them a little damp while we were gone since no one would be around to take care of them. As it turned out, they were fine! (Whew~)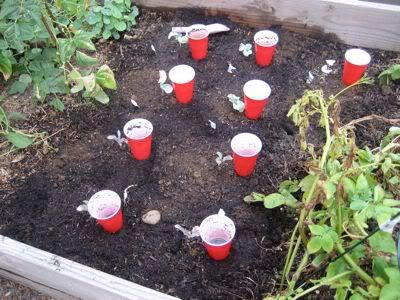 Today I'm going to try to get a few more fall crops in the ground: carrots, kale, lettuce.
And one of the flowers blooming now in the garden.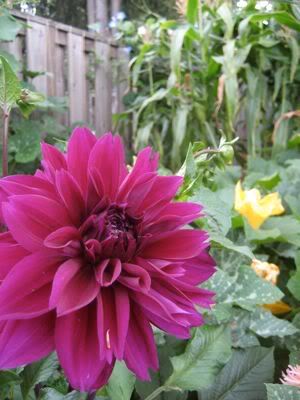 I'll try to make a big post here and catch you up on everything very soon... life's just been busy lately. I'm still gardening even if I'm not writing about it.