Sadly my garden is pretty small all things considered so I don't really get a chance to can much since we don't really have extra but we sure have been eating well this summer. And come to think of it I did have a few pictures sitting around of what we've been doing with the harvested delights from the garden so I'll share those.
We had quite a bit of corn come in this year and paired with the tomatoes I made scratch cornbread and chili.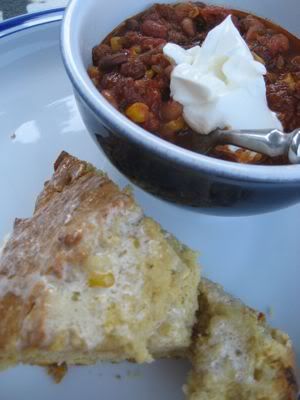 I also harvested all the leeks and taters (which also went into potato salad and a few other dishes) but this was the best of all, Potato Leek Soup!