Some of my tomatoes love me!
(like this one I bought from the store!* lol)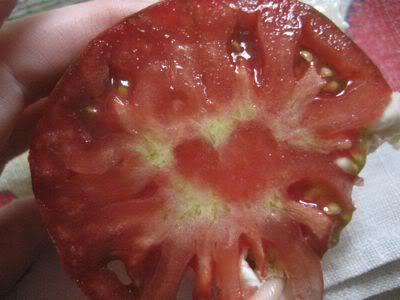 ...and some of them hate me. Like the ones in my garden. ::pouts::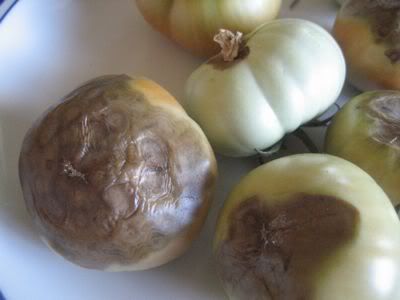 Not sure what this is, I've never had tomatoes do this to me before. Is it late blight? They were just about to ripen too.
*Store bought tomato could've come from someone's garden it was so good! Heirloom variety (
brown stripe
I believe) locally grown and vine ripened. I'd like to grow this myself next year if I can find seeds (yeah, I should've taken them from the tom itself but I was too busy eating it!)