My compost tea finished brewing this afternoon and I was able to go out and spray and water everything. Looking forward to seeing if it makes a difference. I'm still planning on running trials.
I was also able to harvest broccoli and snap peas yesterday!!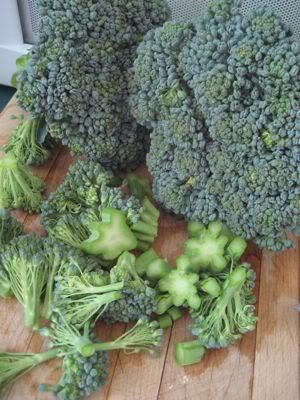 I made a yummy, yummy stir fry out of them. Delish! It really made all the work totally worth it. The taste was amazing. It looked like broccoli but it was so fresh it was like eating a whole different vegetable. I could never stomach raw broccoli before - I always thought it tasted bitter and terrible. I couldn't stop eating my garden broccoli raw. It was so fresh and almost sweet! I am SO planting more broccoli next year. Sadly I have only one left to harvest. =( Can you tell this is the first time I've ever grown broccoli? (I'mAdork!)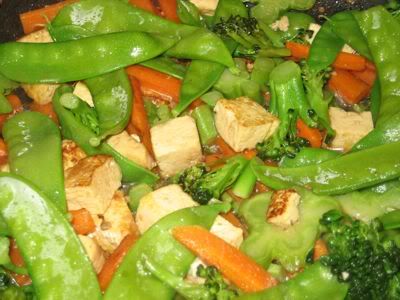 It was all good cooked too. Mmmm...