So much to talk about but maybe later... how about just a picture heavy post? Who'd like a tour?
FLOWERS
I love the color of this daliah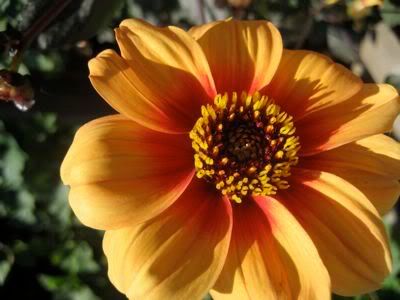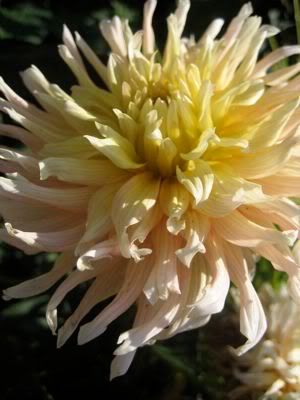 Morning Glories in all their glory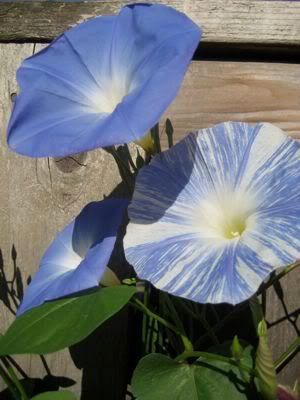 Marigolds and cilantro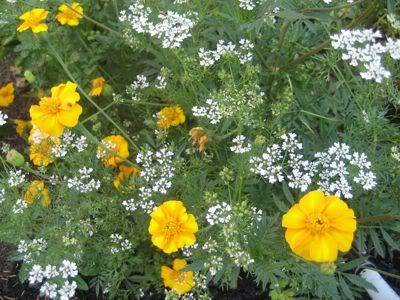 Zinnia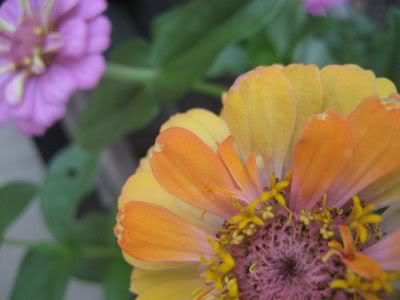 I LOVE SQUASH!
This is the beginning of a standard sized Halloween Pumpkin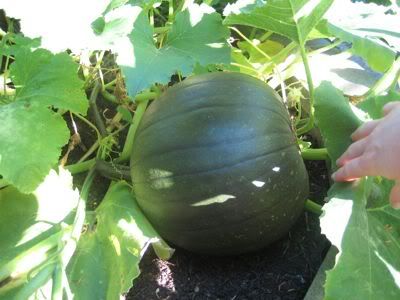 One of the many sugar pumpkins coming along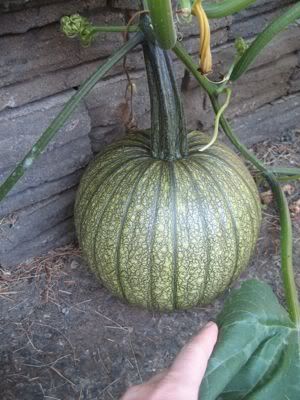 A small winter squash on it's way...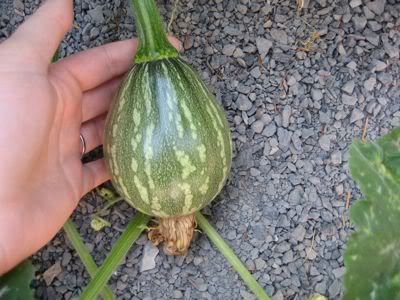 This will should make a beautiful pumpkin soup with its skin as a soup tureen.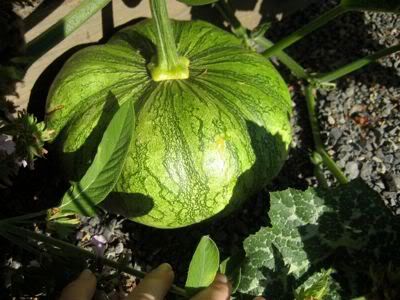 A WEE BIT OF A HARVEST
Yellow crook neck squash and cucs... wish I'd gotten more so I could make pickles. Just not enough of them ripened at once.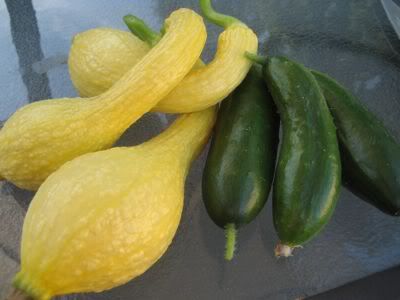 Pulled the garlic. Not sure why they didn't get big. Most all of them are small. Garlic and I didn't make friends this season. I'll try again next year. Is it better to overwinter or plant in the spring?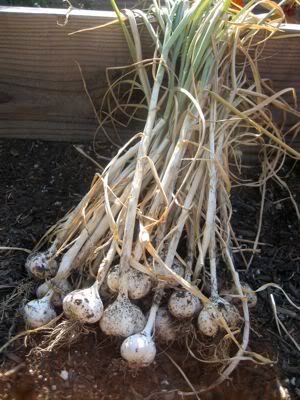 MORE TO COME
This strawberry isn't any bigger then a dime but when allowed to fully ripen (hard to get them that way with my preschooler snacking in the strawberry beds...) they are delicious! The most intense strawberry flavor you can imagine. I wish I had a few more of the plants.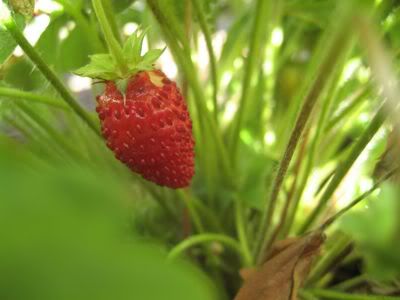 These are the Sweetheart tomatoes I was talking about, pictured here not quite ready to pick. So far not a single one has made it into the house. They are delightfully sweet and have replaced the shelling peas at the garden snack food of choice.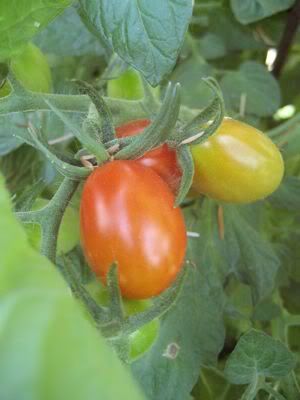 This is Oregon Star... all so far are are green but they're a determinate sauce tomato so I expect when they do ripen it'll be all at once.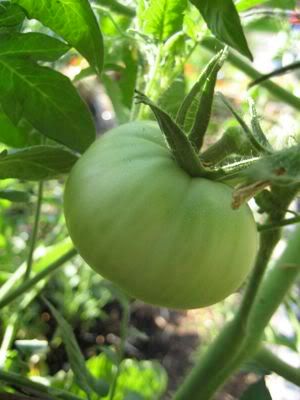 The corn is coming in but isn't quite there yet...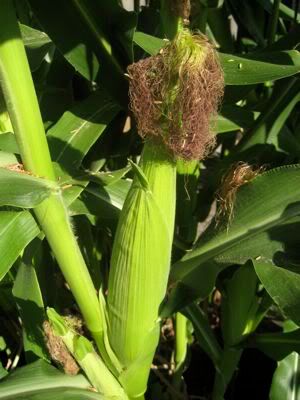 The plants sure are BIG though! (Tomatoes in front, corn behind... that's a 6' high fence it's growing in front of!)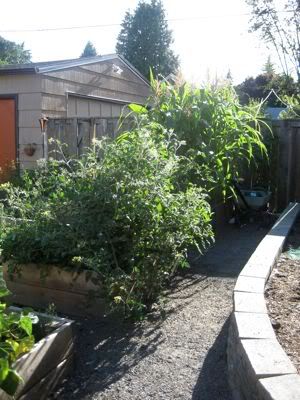 IT'S NOT ALL SUNSHINE AND ROSES
I found this little guy wrapped up in a leaf on my jalapeno pepper plant. Anyone know if it's friend or foe?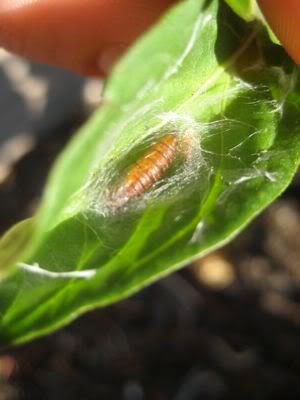 My artichoke also has a nasty infestation of black bean aphids.
At least I have a wee bit of help. I really wish she'd bring in more family and friends though.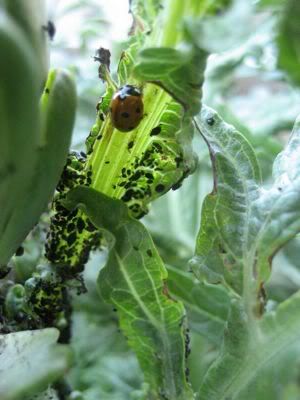 I'm saving a good one for Garden Bloggers Death Day at the end of the month... Oh well. No one's perfect.