After my last post you'd think it was all doom and gloom around here - not so! See? Healthy happy plants! (And a few replacements for those starts that went south). We have had another cold wet spring so I've been slow to put too many things out yet, lest they freeze to death. However, the brassica's are in, along with the lettuce, peas, radish, spinach, etc.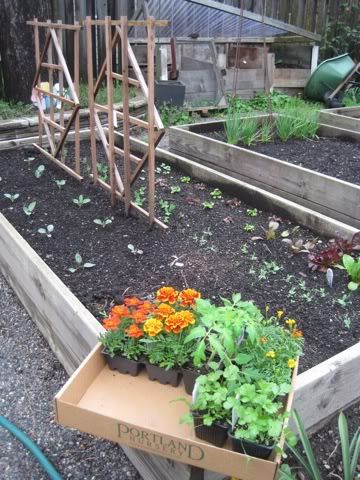 Happy little cauliflower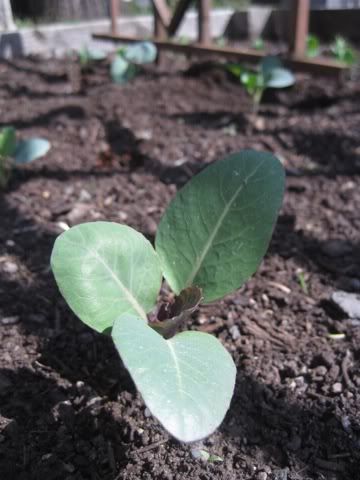 Lettuce is doing very well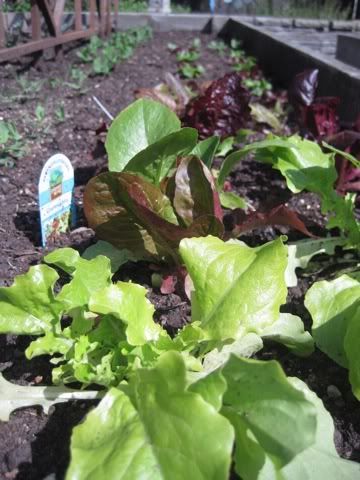 Keeping the "tenders" (cilantro, tomatoes, basil, etc) in the cold frame until our nights warm up a bit. Even though we're after our average last frost date (4/15) we've had two nights of hard freezes so I'm playing cautious this year and might even wait till May to put anything temperamental out.