Normally plants do pretty well around here... especially when I pay attention to them. However, for the past month (yes 30 days) I've had a house full of company and my attention has been rather divided. Sadly, my seedlings were on the very bottom of the priority list. Poor, poor tomatoes! Not only did I not cull, but I never up potted and barely watered, never mind fed. It's shameful really.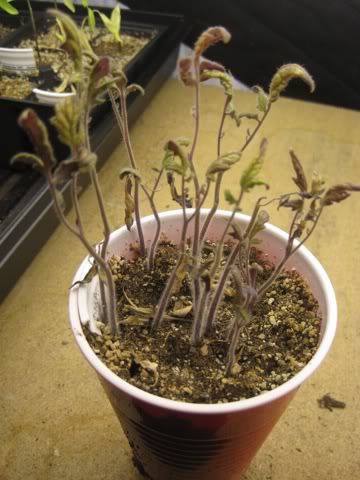 Sad to say that many of my other starts look in much the same condition. Peppers, basil, cilantro, etc. So today I went to the nursery where they're nice to baby plants and bought some new one's to take home with me. I promise to be much kinder to them! (It will be much easier to do now that things are back to normal around here)
Not to say that I've killed everything - hardly! All the plants outside that were already in the ground look lovely and healthy and happy.... I will have to make a post here soon about the veg garden in general. In the meantime how about some pretty pictures of all the spring flowers? That should cheer you up after seeing my half dead baby plants.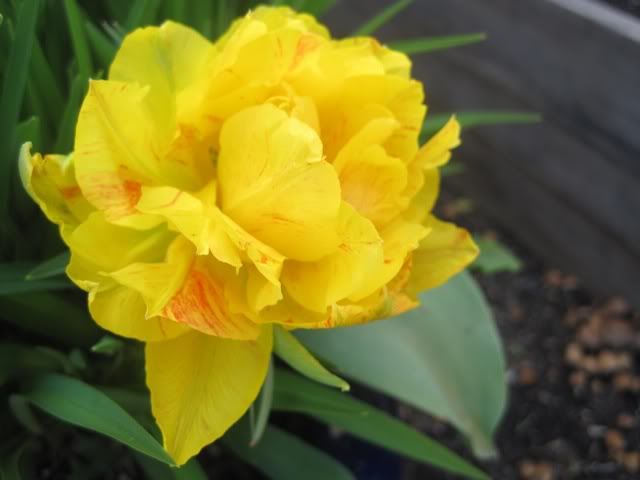 Parrot Tulip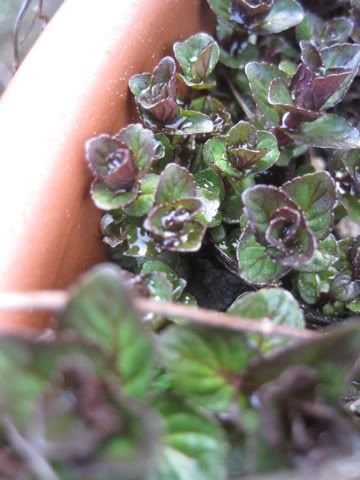 Chocolate Mint just starting to come up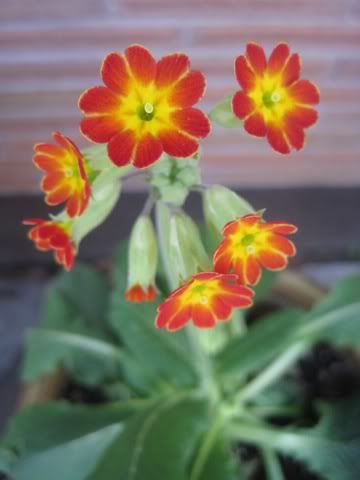 Cowslip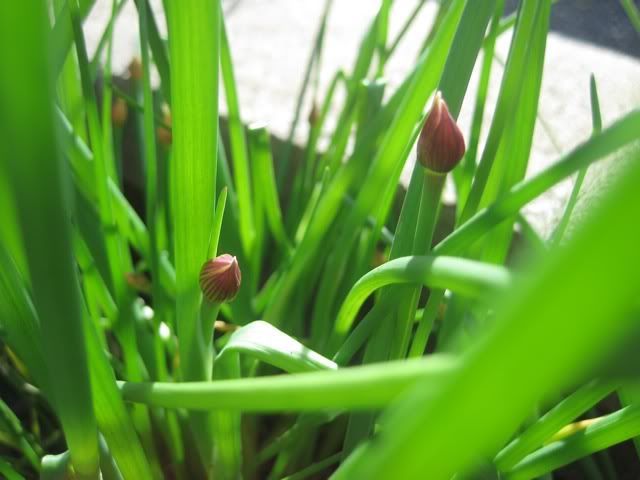 Chives
More tulips, not sure the variety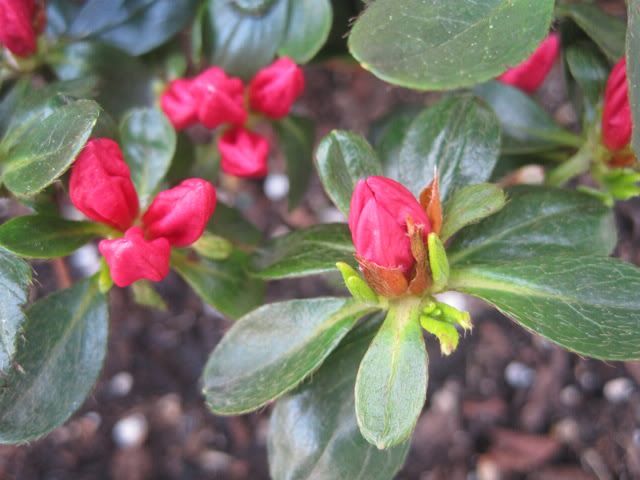 Azalea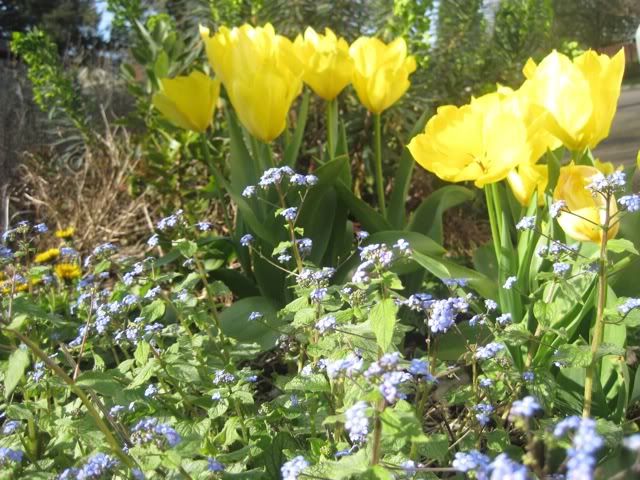 Jack Frost in front of Yellow Tulips
Pink tulip and spirea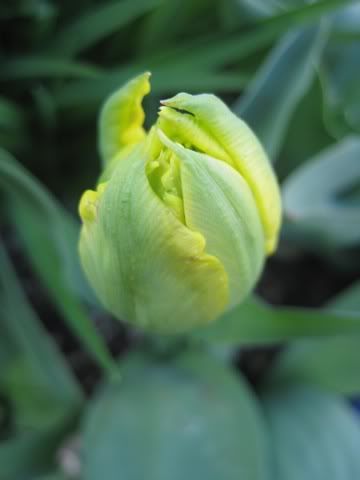 Parrot Tulip about to bloom