Peach tree is blossoming...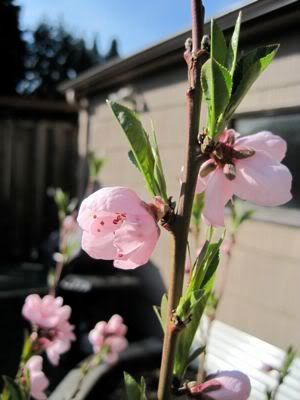 Bulbs are emerging...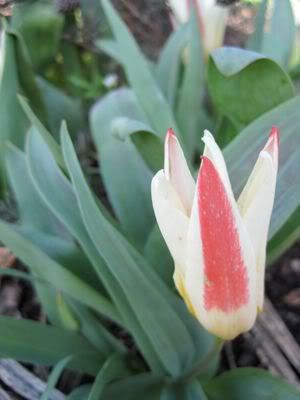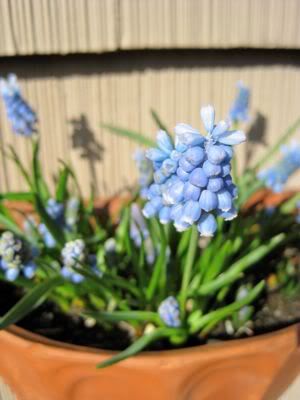 And there are even a few things in full bloom now...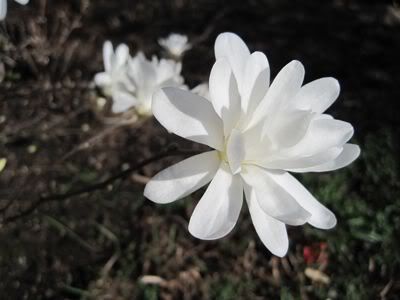 Otherwise I've been hardening off my brassicas but I think it might be too early this year. Most years I haven't had a problem with this week but 2010 has been cold, cold, cold for us. I was hardening off the parsley with them but I could see they were easily getting stressed with temperature changes. I've left them under the lights for now and will try again next week. The broccoli and etc are looking a wee bit stressed but I'm sort of trying to push them through anyway. This weekend should be beautiful and about 10-15° warmer...