Even with the colder temperatures coming on as autumn bares down on us a few stragglers are still flowering away.
The daliah's continue to be most prolific. They're even making friends.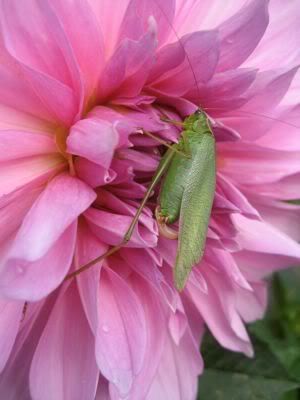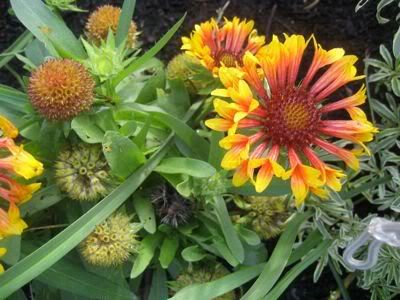 This is a deep chocolate Canna that was in a bad spot for a couple of years and never got bigger then a leaf or three. I moved it this spring and now it's three feet tall! and trying to bloom for the first time since I brought it home. I hope it does - I've forgotten what color the flower is, though it hardly needs it - the foliage is georgous in and of itself. (Guess I'll have to go take a picture of the whole thing now!)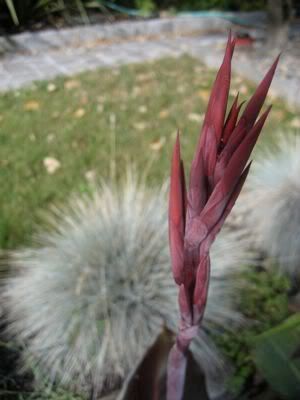 And the sunflowers of course... summer embodied.